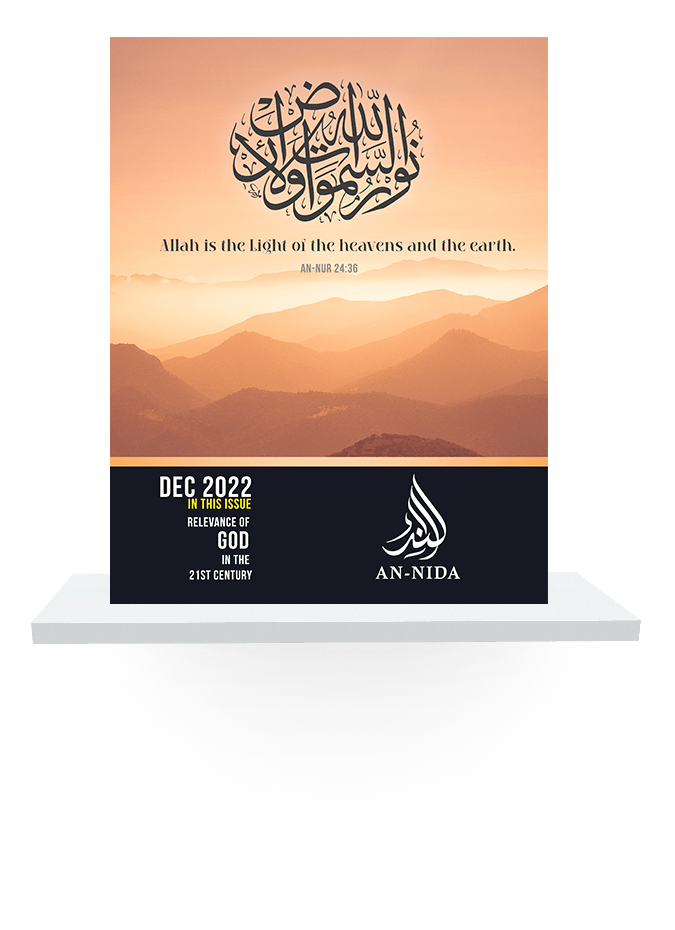 ALLAH IS THE LIGHT OF THE HEAVENS AND THE EARTH
MESSAGE FROM SADR MAJLIS – TAHIR AHMED
It is by the sheer grace of God Almighty that we are about to start
a new year. We should all evaluate ourselves to see what we
have gained and lost in the past year. Were we able to improve our spiritual state in the past year? Did we fulfil the rights of Allah
the Almighty and His creation? May Allah the Almighty enable us
to learn from our past mistakes.